Dental prothesis/Dentures

Everything for a beautiful smile
Dental prothesis/Dentures
Today, white teeth are an ideal of beauty. However, a perfect smile also includes pretty gums. Healthy, beautiful gums are pale pink and fit tight around each tooth, which can be promoted by regular professional prophylaxis.
You can achieve white teeth by using fillings, veneers, ceramic inlays and ceramic partial or full crowns which replace all the cusp of a tooth.
All these invisible restoration possibilities are individually created ​​and can be adapted to the individual bite and tooth contour.
It is mandatory for all prosthetic restorations that any pre-treatment is completed. Pre-treatment includes amongst others root canal treatment or gum treatment.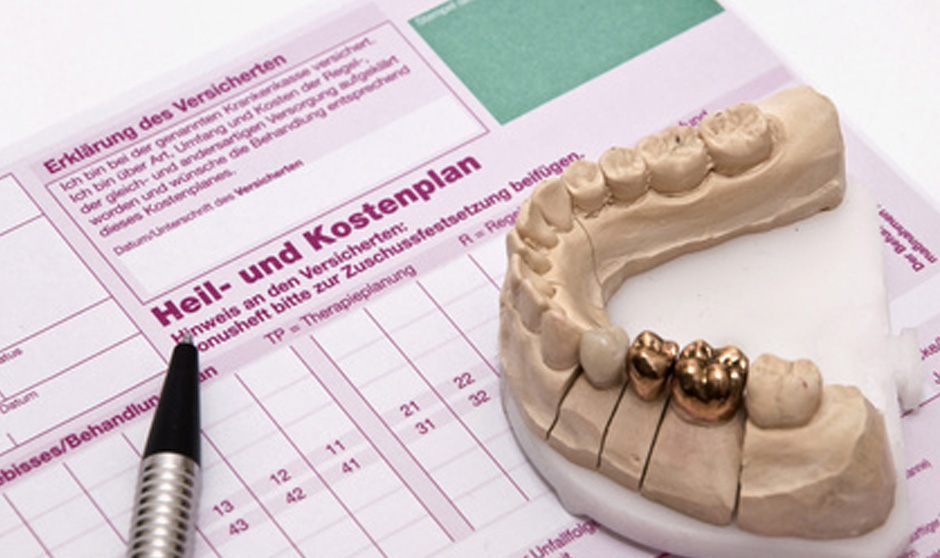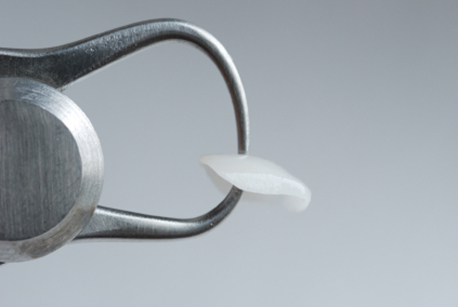 For a beautiful smile the front teeth are especially important. Today, synthetic materials, so-called composites, are available in order to create invisible fillings for front teeth.
If a tooth is discolored or the teeth are crooked or further apart, it is possible to achieve a flawless aesthetic with the use of veneers.Veneers are wafer-thin ceramic shells that are bonded onto a minimally polished (under three quarters of a millimeter) anterior surface (the tooth). Due to the translucence and the exact adaptation to the tooth, Veneers are indistinguishable from natural teeth and thereby meet the highest aesthetic demands.
Depending on the existing tooth structure, a regular filling can no longer sufficiently ensure the necessary stability. In order to prevent a possible fracture, the tooth is capped. For partially or extensively destroyed teeth a partial crown or a full crown are used.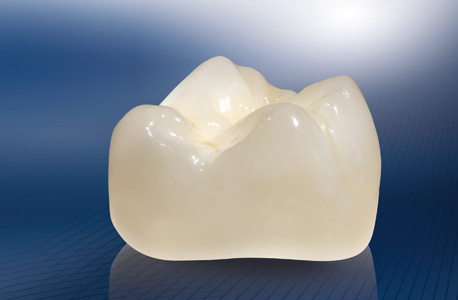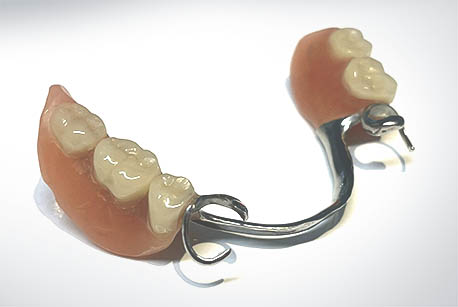 If not all of your own teeth are lost and you want to refrain from dental implants a partial denture can be employed. The partial denture is used to recover a full row of teeth with improvement of chewing function and aesthetics. Upon further tooth loss the partial denture may be extended.
In an edentulous jaw the replacement of all teeth is sought by a total prosthesis. The attachement of the denture is established by muscle traction and accurance of fit between the denture base and jaw.
Since the jaw has changed and further developed over the years and reduced (atrophied), a relining of the prosthesis can significantly improve the grip.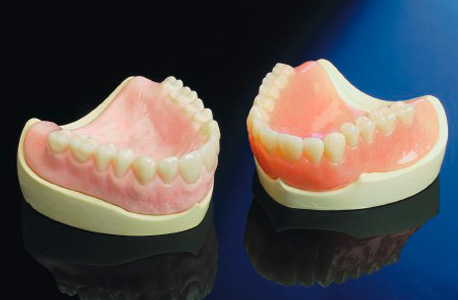 We would be happy to advise you on the various options.​