Dental Implants

New teeth by artificial tooth roots
Dental implants – a good investment in your health
Dental Implants are the perfect alternative to dentures. They are artificial tooth roots which are surgically inserted into the jaw bone and therefore act as permanent teeth replacements and offer the same functional and visual benefits as real teeth.
We only use titanium implants, since this material is non-allergenic and is easily accepted by the body. The implant usually grows in the bone without problems and serves as an anchor for crowns, bridges or removable dentures.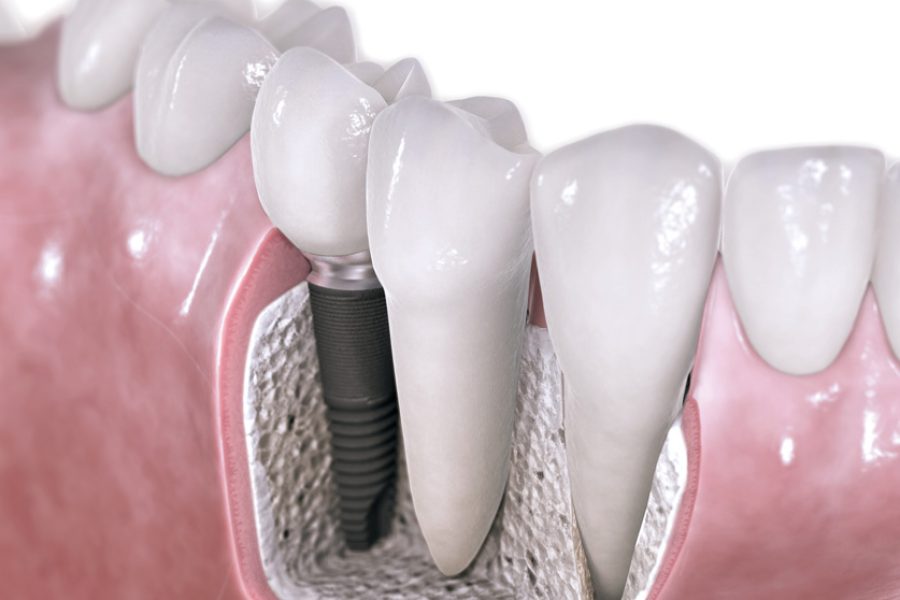 How is the course of the treatment?
How long do my dental implants last?
Modern implantology has long-term studies showing that patients can use their implants more than 25 years.
The long-term success significantly depends on four factors:
Just like your "real" teeth the implants need comprehensive care and a thorough personal oral hygiene to last a lifetime and to be beautiful and healthy.
Here are valuable insights on how to ensure beautiful and healthy teeth. Click here for: Individual prophylaxis.